November 21, 2015 9:13 am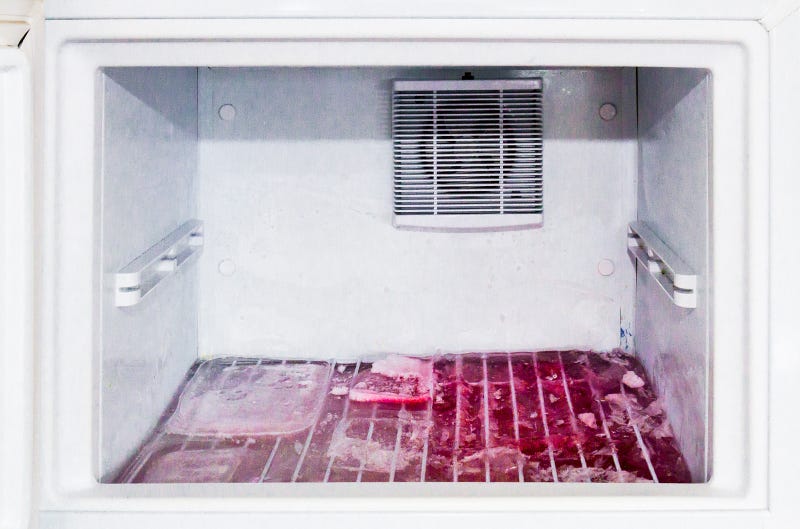 There just isn't anything about this story that isn't horrible, so naturally we're here to share it with you. A Danish man was arrested in his Bloemfontein, South Africa home after his estranged wife tipped police with this grisly fact: he had 21 pieces of female genitalia stored in his freezer.
The man, who owns gun shops in South Africa and neighboring Lesotho, is blaming her … despite the fact that one of the specimens is hers. According to the New York Post:
The man, a Danish citizen living in South Africa, dismissed the accusations against him as "totally unfounded," adding "it is my wife who keeps these kinds of things."
"I have never ever committed anything criminal in South Africa," the man told the Danish newspaper Ekstra Bladet.
This case doesn't appear to be of the Ed Gein, hoarding-body-parts-for-the-sake-of-hoarding-body-parts variety, though it is not yet known if all of the women were alive or acting of their own volition when they were relieved of their genitalia. The man, identified as 63-year-old Peter Frederiksen, is suspected of performing off-the-books female circumcisions and keeping the excised tissue as "trophies."
According to the Daily Star, he learned his "skill" from a controversial source:
Frederiksen previously boasted about performing genital mutilation to Danish journalists. In a radio interview he claimed to have performed the controversial surgery on his wife – and her friend.
He claimed to have been taught by notorious Danish quack Jorn Ege – known as Dr Penis for his enlargement surgery.
One of the carefully-stored specimens was labeled with the year 2010 and a woman's name; investigators also found surgical equipment and anasthesia, and, ugh:
Police also found a cellphone video of a woman being mutilated, said the investigating officer, Warrant Officer Lynda Steyn. The woman in the video could not be identified, but seemed to be conscious, said Steyn. Police also found photographs of mutilated genitalia as well as a collection [of] child pornography images.
The accused faces charges of "sexual assault, intimidation, and breaking South Africa's medical laws;" South African police are encouraging any woman who may have been operated on against her will to step forward. (Though female genital mutilation is criminalized in South Africa, it is still present in certain cultural traditions … though based on the available information, Frederiksen doesn't appear to have been operating as part of those traditions.)
The accused, who said his estranged wife had "befriended witchdoctors" who were responsible for the gruesome fridge discovery, was also arrested in Lesotho in June for assault. And his troubles didn't begin there; according to South African police, he moved from Denmark in 2006 to avoid a trial for illegal possession of weapons.
He'll next appear in court on these latest charges on Sept. 28.
Update:
This already-bizarre case took an even stranger and sadder turn when Peter Frederiksen's wife—28-year-old Anna Matseliso Molisa, who was the star witness against him—was shot four times outside her Lesotho home before her testimony could be heard. The New York Post noted that the killing was "assassination-style," and Molisa had been offered police protection, which she unfortunately refused, because authorities "suspected that something might happen." Despite the setback, the case is still ongoing.
Freezer image by Bodie Strain